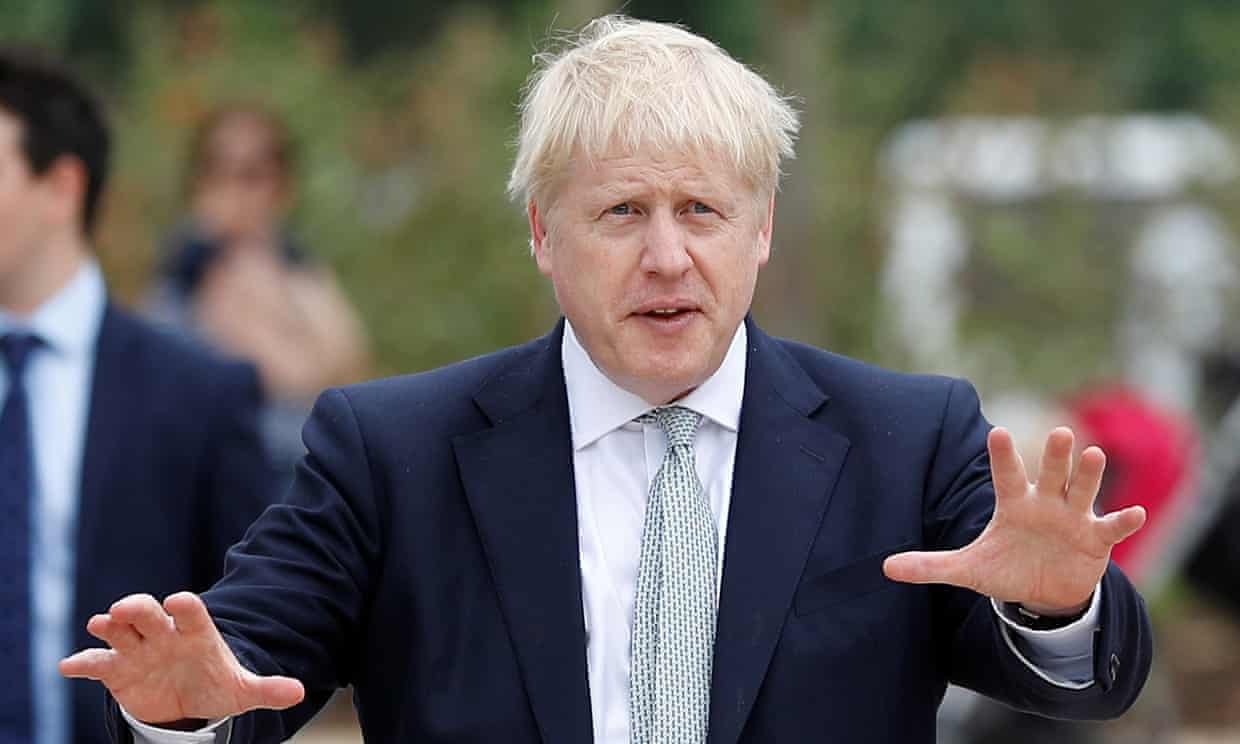 Boris Johnson has hardened his position on leaving the EU "do or die" by the end of October, as hardline Eurosceptics extended their influence on his faltering campaign to be prime minister.
The frontrunner toughened his Brexit stance as criticism continued over his refusal to answer questions about a police visit to his flat following a loud late-night altercation with his girlfriend, Carrie Symonds.
In a round of interviews designed to put the focus back on his EU policy and away from his personal life, Johnson appeared to signal there was an increasing prospect of a no-deal Brexit three months after he would take office.
Johnson first doubled down on his commitment to leaving on 31 October in an interview with Talkradio, saying he was in no way reneging on his firm pledge.
"We are getting ready to come out on 31 October. Come what may," he said. Asked to confirm this, he added: "Do or die. Come what may."
He then said he would scrap Theresa May's withdrawal agreement and seek a completely new deal before then, as minor changes would not satisfy him.
"I mean more than a change," he said. "It's got to be, we need a new withdrawal agreement – if we're going to go out on the basis of a withdrawal agreement."
Not only has the EU said it will not reopen the withdrawal agreement, but the timetable would be extremely tight as parliament is in recess over the summer and then sitting for about 10 days before party conference season begins. MPs return midway through October, just a few weeks before the deadline.
Johnson then emphasised his position on leaving by 31 October yet again by writing a letter to Jeremy Hunt, his Tory leadership opponent, challenging him to commit to that date "come what may".
Hunt replied with a dig that Johnson could find out his policy if he turned up to a Sky News head-to-head debate on Tuesday night that Johnson has refused to attend. "Hi Boris, it's good to talk. But no need for snail-mail, why not turn up to Sky tonight and I'll give you full and frank answers?#BoJoNoShow," he tweeted.